Travel into the upper reaches of Ginzan River that streams through the mountains of Obanazawa City, Yamagata Prefecture, and you will arrive at the Ginzan Hot Springs; a village where a line of historic and wooden, multi-story inns awaits you. The inns, standing on either side of the Ginzan River, were built in the early twentieth century. With their original structures still intact, the buildings envelop visitors with a nostalgic atmosphere.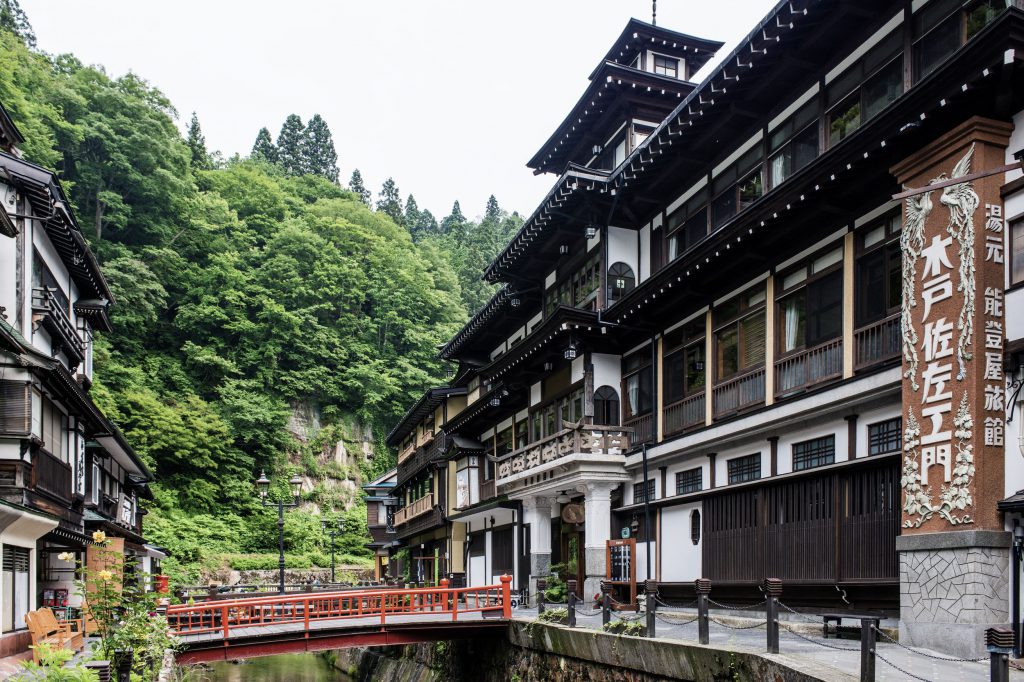 The hot spring village stretches only for about 200 meters, but its traditional streetscape is more than enough to please the eyes of tourists.
If you look at the signs and tobukuro boxes—into which rain shutters are stored—of the inns, you will find kote-e relief art that plasterers designed with their own tools. The Mt. Fuji and treasure ship-depicting relief art, which is a marriage of vivid colors and impressive craftsmanship, has a distinctive type of charm to it. Feast your eyes on kote-e while strolling down the village's stone pavement, and when you're tired from walking, hop into a roadside foot bath for a short rest. When the sun sets and the gas lamps turn on, the street grows even more picturesque.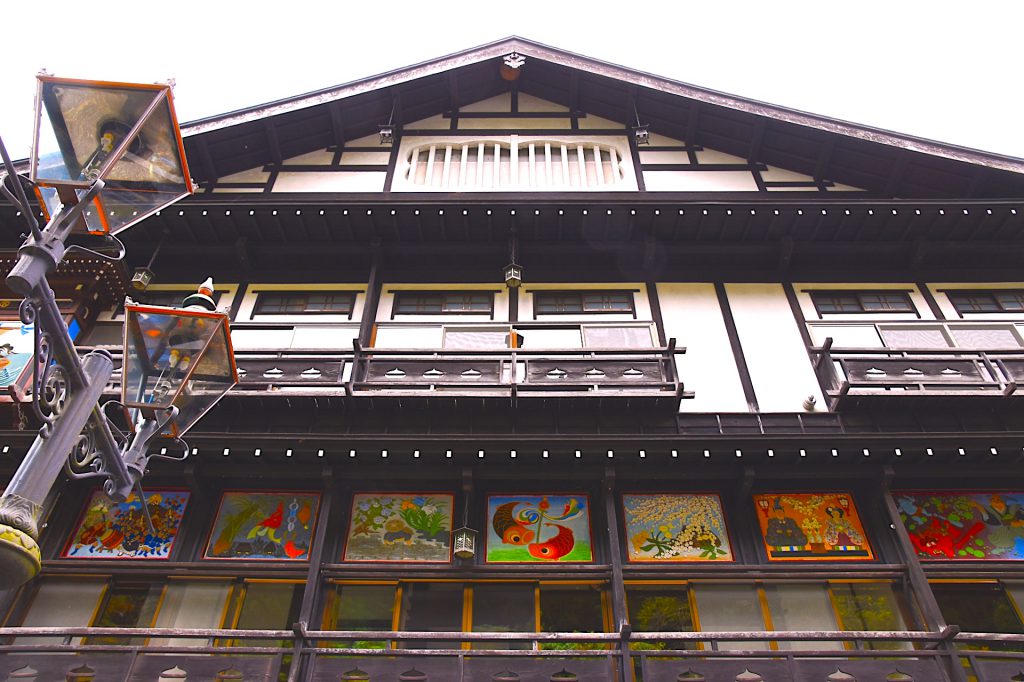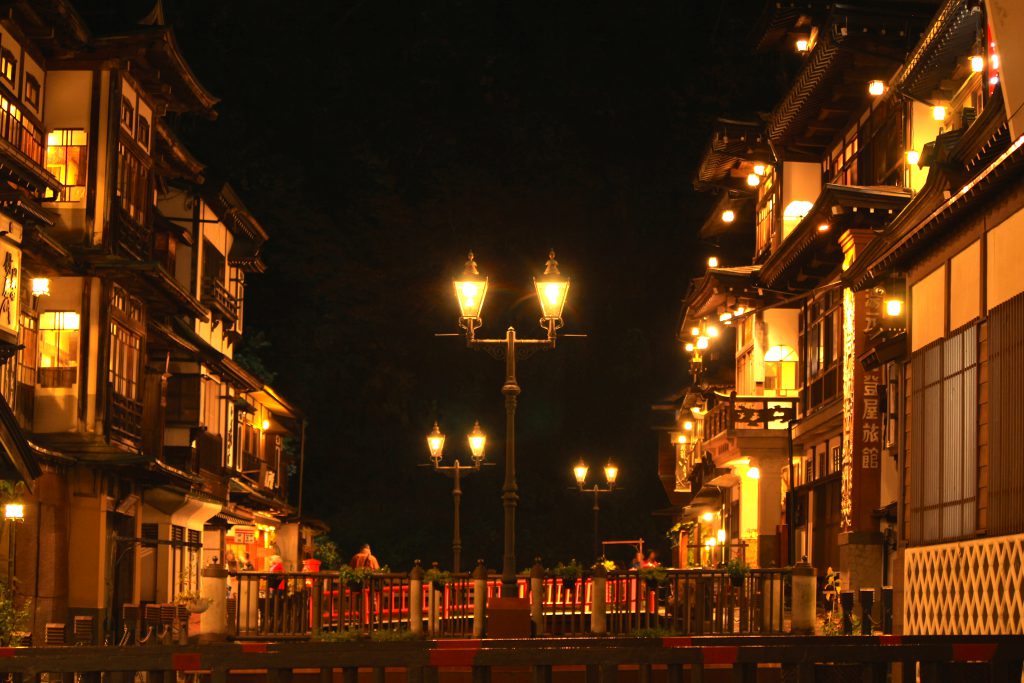 Ginzan Hot Springs is named after the Nobesawa Ginzan silver mine that thrived at the beginning of the Edo period (early seventeenth century). After reaching its prime in 1631, the mine gradually declined, eventually getting abandoned in 1689. But meanwhile, the Ginzan Hot Springs kept growing, maintaining its traditional outlook to this day.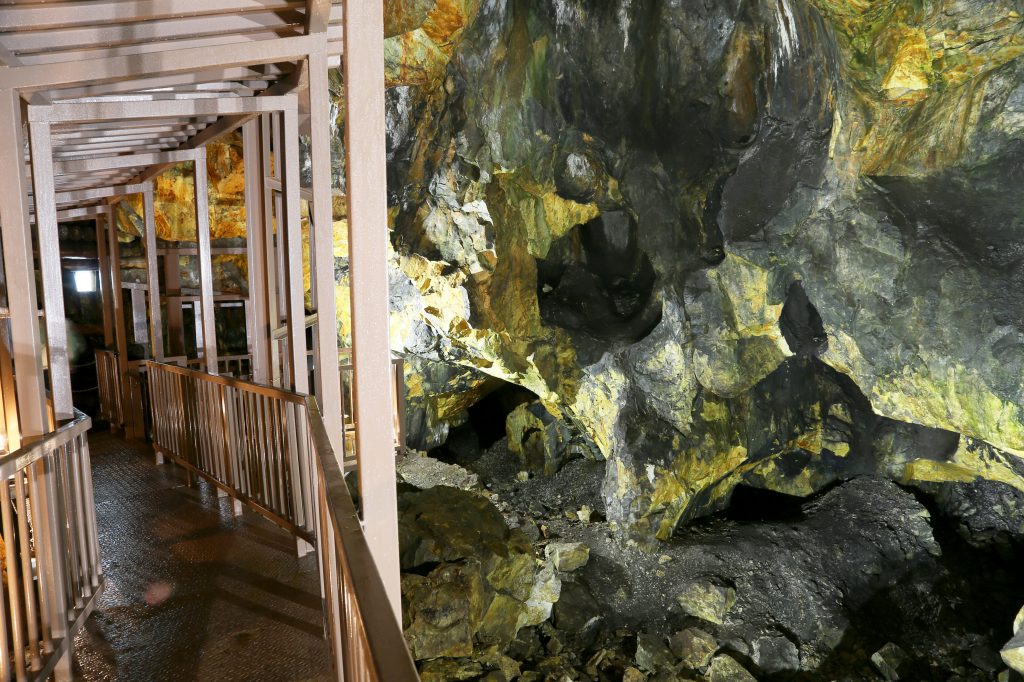 There are walking trails leading to the former silver mine site. Tourists can get there—which also is Japan's national historic site—upon passing by the 22-meter Shirogane Falls and going across the Kajika Bridge that was constructed earlier in the twentieth century. A great feature of these trails is that twenty-minute, sixty-minute, and ninety-minute courses are available, allowing you to choose one that best suits your fitness and schedule.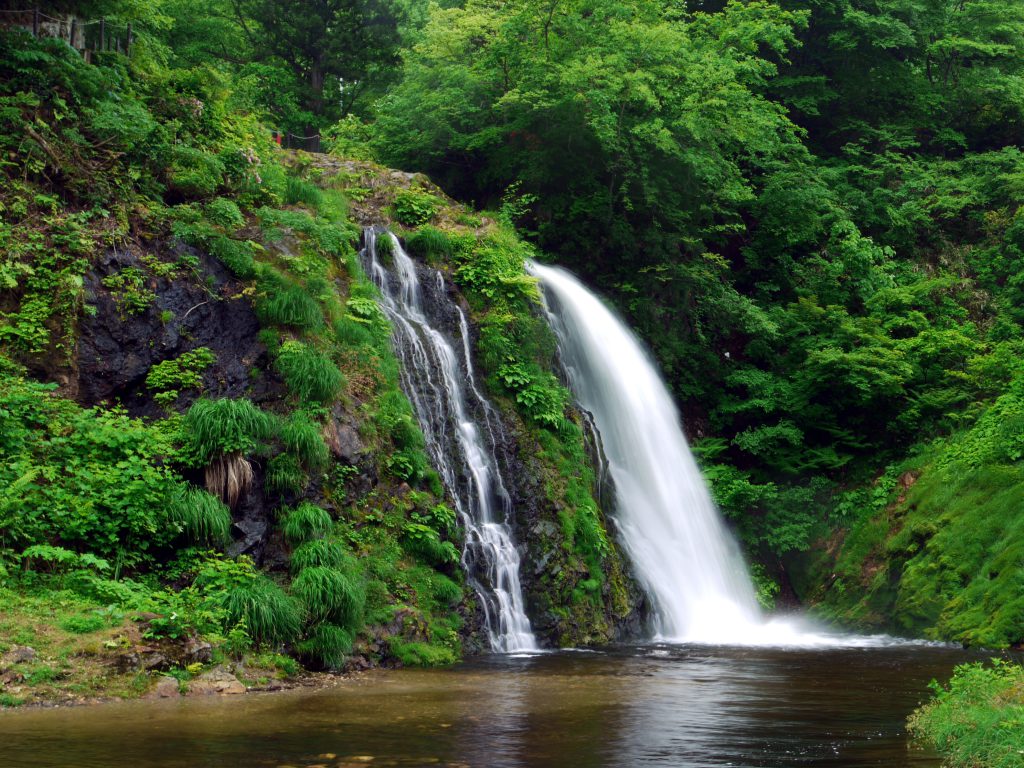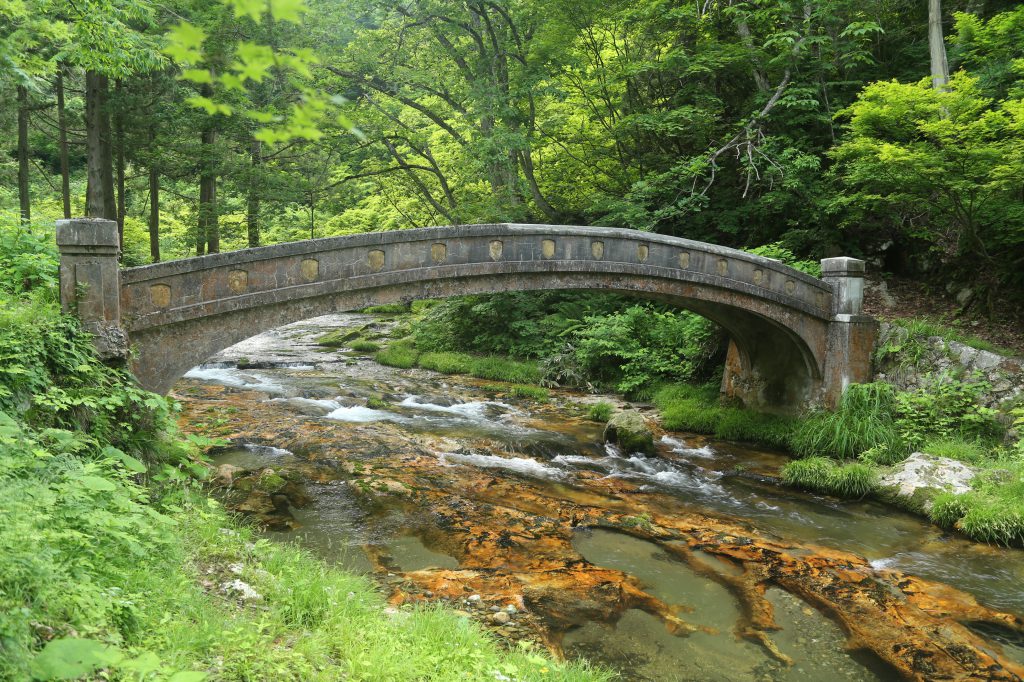 When winter arrives and snow comes down, tourists can enjoy a different side of the Ginzan Hot Springs. In contrast to the brightly colored summer season, traditional inns and roads get entirely blanketed in white, with a tranquil atmosphere descending upon the area. You can stroll through this hot spring village under the quietly falling snow, or soak yourself in a spa while gazing at the snowscape. The Ginzan Hot Springs provide visitors with different treats in each season, all of which are abundant with wonderful aesthetic charm.