Miyoshi, located in Tokushima, is the largest administrative district in Shikoku. The city is known as a scenic spot with abundant nature. Oboke Gorge and Iya-no-Kazura Bridge, the best two places that attract many tourists are located here.
Oboke Gorge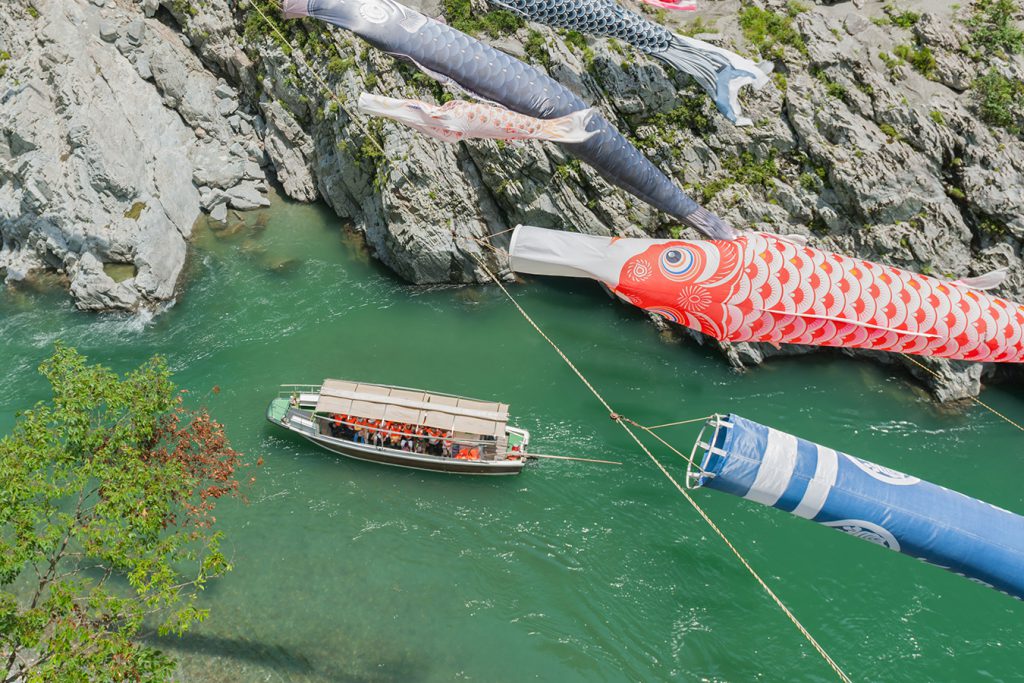 Oboke Gorge, together with Koboke Gorge, stretches 8km long. Yoshino River's distinctive feature is its beautiful clear emerald green stream. The ragged rocky walls towering between both sides of the river create a uniquely beautiful valley.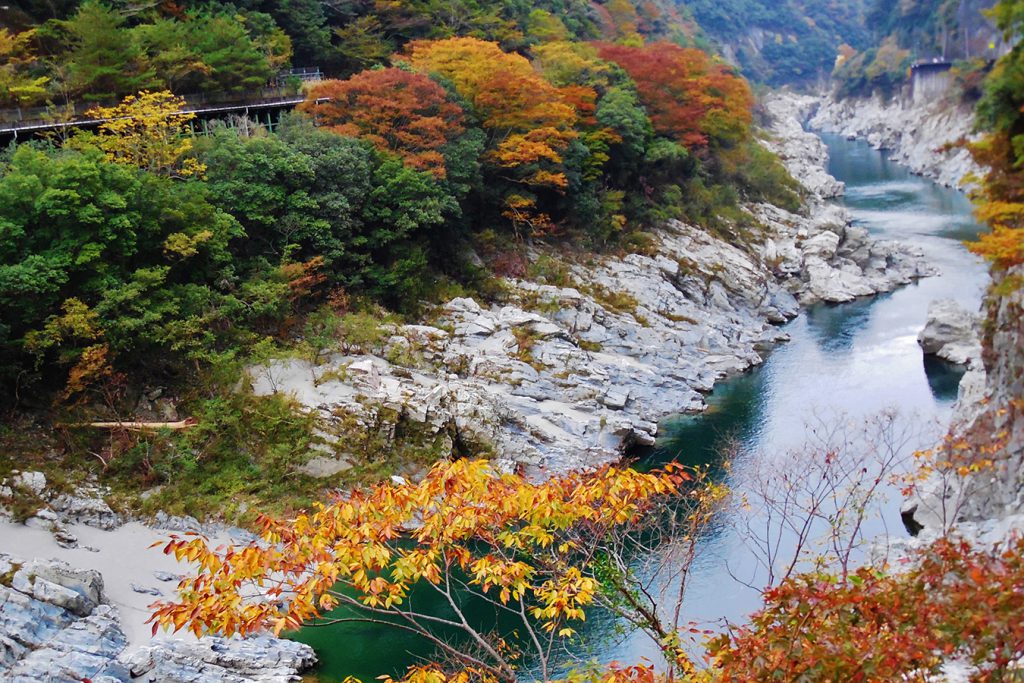 The scenery around Oboke Gorge dramatically changes depending on the season. You can enjoy the scenery of cherry blossoms in spring, carp streamers called Koinobori from late March to late May, fresh green leaves in summer, colored leaves in autumn, and snow in winter.
If you want to fully enjoy the nature of such attractive Oboke Gorge, getting on the Oboke Gorge Pleasure Cruise is recommended. You can look up at the valley while being guided by a boatman.  
Iya-no-Kazura Bridge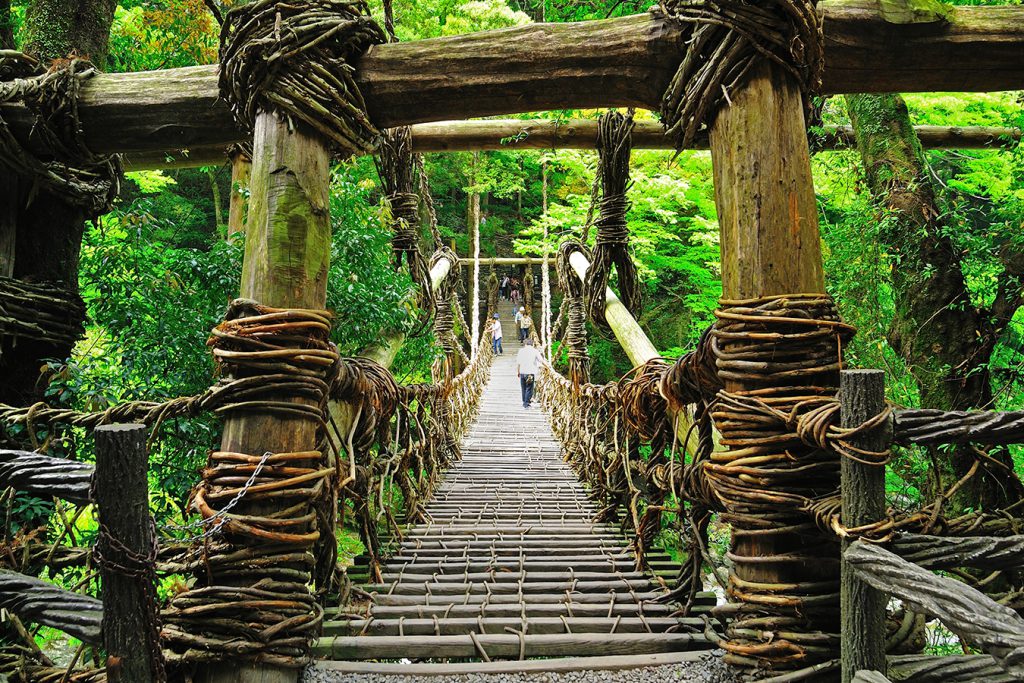 You will drive further deep in the mountain from Oboke Gorge for 20 minutes to get to Iya-no-Kazura Bridge, another popular attraction. This suspension bridge is 45m long and 2m wide made of mountain veins named Hardy kiwi. It is said that this vein bridge was for fugitives of the Heike family, who lost the Genpei war, to easily cut it down whenever they need to escape from enemies.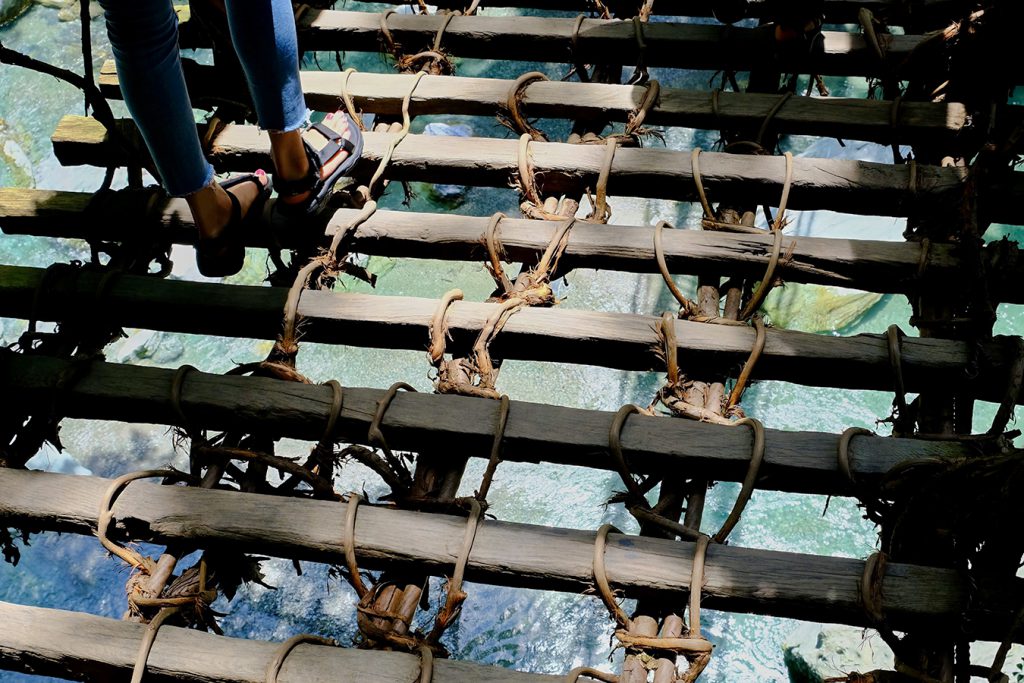 You can have a good view of the river flowing  14m under the bridge from the gaps among the beams. You have to look down to watch your step when crossing the bridge even if you are afraid of it. Furthermore, the bridge can easily sway and make squeaking noises. The more people that are on the bridge the more it moves. So, those who are scared of the thrill sometimes turned back. There is a concrete bridge that runs parallel to this one-way suspension bridge.